STRESS FREE HELP
WITH LIQUIDATIONS
From an accredited insolvency practitioner
The Liquidations Online approach is to work closely with directors and shareholders as experience has taught us they are often the best place to maximise returns and to ensure liqudiations are completed on a timely basis.
Liquidations Online operates throughout New Zealand. No job is too small or too big.
We are accredited
We are happy to have initial discussions free of charge
We specialise in liquidations
We have handled 100s of liquidations
We work out of normal business hours
We work throughout New Zealand
Free no obligations quote
An accredited insolvency practitioner who has bank approved trust accounts in operation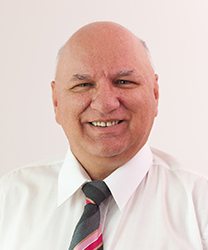 Tom Rodewald has an excellent reputation as an Insolvency Specialist. He has helped hundreds of companies through the court and voluntary liquidation processes – he keeps everything uncomplicated, and to the point and works with his clients helping to achieve the best possible outcome for everyone involved.
Tom through Rodewald Consulting Limited works hard to rescue companies in trouble and if this isn't possible we work with the parties involved to ensure a quick uncomplicated liquidation or receivership process is achieved. Tom is available to talk Call: 0800 007 800
Tom is a qualified Chartered Accountant and works mainly in the fields of insolvency and business turnaround. Tom has on the ground experience in different fields of business and understands from small through medium to large business, how they work and how they fail! He has a team of specialists working alongside him and accepts assignments throughout New Zealand from Kaitaia in the North to Stewart Island in the South. No job is too small or too large.
Harris Tate has instructed Tom Rodewald of Rodewald Consulting Limited to act as a liquidator or receiver for a number of the firm's clients. We have also worked with Tom on numerous insolvency matters since 2000.
We have always found Tom and his team to be competent, economical and very professional in their approach. Tom's extensive knowledge of liquidation and receivership procedures is one of the best in the insolvency industry.
Tom's no nonsense approach will bring clarity to what is often a time pressured and highly stressed time and Tom has the ability to find a solution to satisfy all parties.
We would have no hesitation in recommending Tom Rodewald to anyone requiring insolvency services.
HARRIS TATE
Rodewald Consulting Limited
I have dealt with Tom for over 10 years now on a range of re-structuring and insolvency-related matters. Tom's strengths are his experience in all related areas, his knowledge of insolvency rules, and the commercial and pragmatic approach he brings to every situation. I am very comfortable recommending Tom as advisor, receiver or liquidator.
Toby Braun
Director , Whitfield Braun Limited
I have used the team at Rodewald Consulting to help me work through and sort out a very messy set of financial problems I was facing. I was really impressed by the speed of their response to the many issues that arose and by their ability to think outside the square in being able to resolve these problems.
They were excellent to work with and I would strongly recommend the Rodewald Consulting team to anyone in a similar situation.
Bruce Parker
Accountants
Secured Creditors
Company Owners
Shareholders
Liquidations
Court liquidations
Solvent liquidations
Insolvent liquidations
Manufacturing
​Retail & Services
​Industries
Rural & Agribusiness
Trucking and Logging ​
Health and Social Services
Education
Engineering
Financial Services
Hospitality
Funeral Services